Denis Yesir - The Last Choir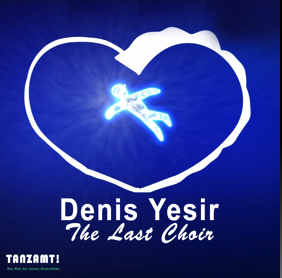 Premiere! on www.tanzamt.com There we are celebrating 7 years of "amazing" that`s the word that describes it all. last year`s where overwhelming.

thanks to all of you for supporting tanzamt over the last year`s. to celebrate we are every proud to introduce to you 7 carefully curated tracks each stands for a masterpiece of his own. for the next 7 days we will release each day 1 of the tracks. as you may noticed, they are available as a free download. let`s start celebrating with our dearest friend Dennis yesir. he made this beauty "the last choir"

FREE DOWNLOAD LINK
Go to download page

Soundcloud for support:
Listen on Soundcloud

More about Denis Yesir:
BIOGRAPHY: DENIS YESIR Quickly signed to a sub-label of the Universal Music Group and releasing an album at the early stages of the career was great experience, but quickly revealed the need for music to become something more than just covers of commercialized songs.

It was out of this desire to express the freedom, sincerity and real emotion in music that the ties with Universal were severed, and Denis Yesir came into being in 2010. Determined to create songs and true-art that cathartically assists in expressing the beauty and depth of emotions that come vibrantly and vividly through a bi-polar mindset, Denis Yesir makes music that explores the nuances of atmosphere. With melancholy-moods, hopeful-tones and haunting, melodic-vibes that echo the sentiment in our thoughts, feelings and passions.Currently composing exciting new electro-experiences that continue to allow Denis Yesir the freedom of expression on the journey to create compelling art within music that will last timelessly – new songs are continually being written, refined and released online for all to hear.

Now truly making the music that Yesir has always envisioned it to sound & feel like, the new songs coming in 2016 represent the most creative music, sounds and sonic-terrain explored to-date as this project continues to thrive and innovate the electro-genre with real heart, raw emotion and genuine passion.